Queens of the Stone Age: "Go With The Flow"
You know, there are days where I really don't like music. I know that sounds weird, but it's usually after DJing, I just don't like listening to anything. I'll usually play video games or something else to pass the time. However, there are some bands that I'm always interested in hearing - this is one of them. Queens of the Stone Age songs are so fucking good - such fucking rock and roll music, it makes me giggle. If I could be anyone in rock and roll, I think I might want to be Josh Homme - he's got to be the single coolest guy on the planet, let's be honest.
All this video does is prove exactly that - the animation is perfect (although it does look like rotoscoping). The video is absolutely
perfect
for this song, in every way - the psychedlia at the end, the implied sexual references left and right - it is just perfect for one of the sexiest rock and roll songs I've ever heard. If I was to make a 4/20 mix, this would certainly be on it. The same animation house who directed this (Shynola) also did the equally fantastic "Move Your Feet" for Junior Senior, "An Eye For An Eye" for U.N.K.L.E., "E-Pro" for Beck, and "House of Jealous Lovers" for The Rapture (and a ton of Radiohead 'blips' as well).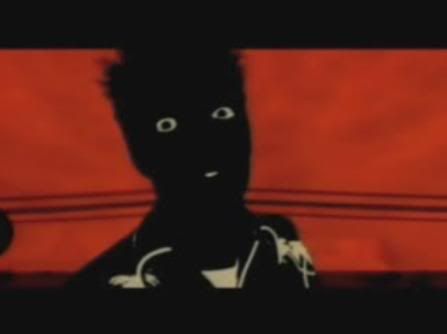 Video
: "
Go With The Flow
" - Queens of the Stone Age
[iPod Compatible]
[highly recommended]
{Director: Shynola}