Wolf Parade: "Modern World"
Thanks to reader Daniel for pointing out this video to me - wow. Although its a few months old, it's definetly worth posting and definetly worth downloading. Wolf Parade's gorgeous music is accompanied by a truly tremendous music video (directed by Adam Bizanski, who also has directed clips for the Shins), done with stop-motion animation using somewhat-creepy figures and eventually machines that look like they could kill. Frankly, it's not really a video to watch late at night, but it is certainly one to watch nonetheless. Breathtaking animation usually gets me pretty good.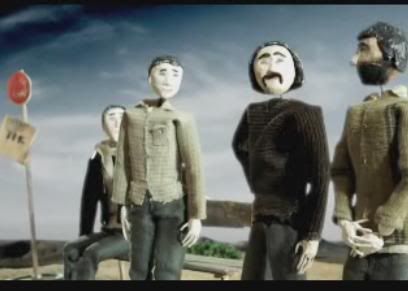 Video
:
[highly recommended]
.MOV:
"Modern World"
- Wolf Parade
.MP4:
"
Modern World
" - Wolf Parade
[iPod Compatible]
{Director: Adam Bizanski}