Madonna vs. Death Cab For Cutie: "Hung Up on Soul" (Party Ben Mash-Up)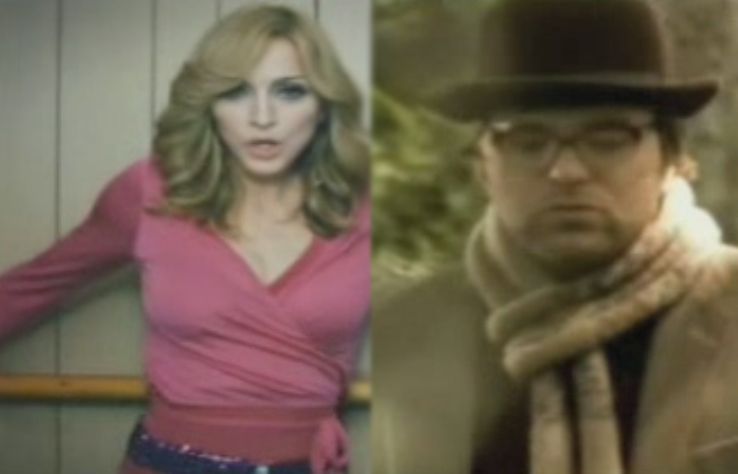 So a while back (in February),
Party Ben
(the mash-up genius) mashed-up Madonna's "Hung Up" with Death Cab For Cutie's "Soul Meets Body", creating the dancetastic "Hung Up on Soul". Me, being a film geek and someone who really dug both of those songs decided that making a music video for the mash-up was a good idea. I'm the same guy who also made videos for DJ Mei-Lwun's "You Humped Me All Night Long" and Soundhog's "Are You Gonna Be My Dirrty Girl?" - I'm a bit of a Top 40 junkie, as you can see. Anyhow, when I finished it, I sent it off to Party Ben himself, hoping for approval. Here's what he wrote about it.
"My dance-a-riffic mix of Death Cab for Cutie's "Soul Meets Body" with (mostly the beats from) Madonna's "Hung Up" has expanded into a truly multimedia experience. First of all, a talented producer guy from Boston named Ben Cohen has created a deceptively simple video mashup for "Hung Up On Soul," combining both the original videos in a way that somehow really enhances my admittedly rather lackluster production."
Yee-hah!
Here it is for your consumption, in iPod form.
Video
: "
Hung Up On Soul
" - Madonna vs. Death Cab For Cutie (Party Ben Mash-Up)
[iPod Compatible]
{Video Mash By: Ben Cohen}