Classic Video - Foo Fighters: "Everlong"
You have to understand - I love Dave Grohl. I think he's one of the most creative people on the planet - in his music, his style, his ability and his complete willingness to give himself to his music. This video, directed by the amazing Michel Gondry, shows off both the genius of Grohl and of Gondry. Gondry's video is that of a dream in parts - Grohl and his "wife", played by Taylor Hawkins (who is in drag in two videos, looking moy sexy in both) each have dreams that are connected. The video is so damn gorgeous from start to finish - you have the infamous "growing hand", the decision to go between black & white (for the real world) and color (for the dream world), and Gondry's truly amazing cinematography is still a standard in my eyes.
Part of the attraction to this video is the desperation of the song - part of the attraction of the video - it's a love story in under five minutes, and one that you won't forget.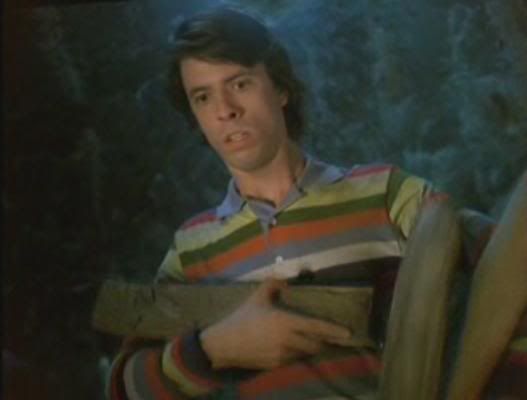 Video
: "
Everlong
" - Foo Fighters
[iPod Compatible]
[highly recommended]
{Director: Michel Gondry}