Deadly Fists of Kung Fu: "Shortpacked"
Wow. I don't really know what to say. It's like an episode of Robot Chicken gone power-pop. Don't get me wrong - that's a great thing. The video is highly entertaining (and when a band is called "Deadly Fists of Kung Fu", can you expect anything else? I mean, really?), and the simplicity of the video, despite what must have been a bitch to animate really impresses. I know it sounds odd - but when a band that has had less than 3,000 profile views on MySpace is able to produce a video of this kind of quality it really says something - nice work, fellas, you've got yourself a new fan.
UNRELATED NOTE:: The reason that Big D (or, Derek to you) hasn't been posting is because the dude got an internship with Vice Records for the summer - and he's got an awful internet connection. He's barely posted on his own site (considering that he was posting about eight times a day before and he's down to four posts a week), but he'll be back in the saddle soon enough. Don't fret, kids.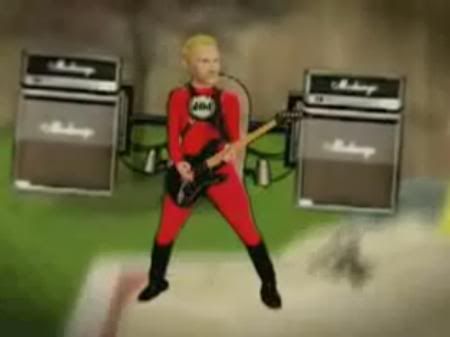 Video
: "
Shortpacked
" - Deadly Fists of Kung Fu
[iPod Compatible]
{Director: Steve Barron}