Rainer Maria: "Catastrophe"
First things first - lead singer Caithlin De Marrais is gorgeous. I have to get that out of the way, because having watched the video now about 15 times in a row. She's flat-out gorgeous. Second, Thank God for Fuse, because without them, we'd never see videos like these (what with programs like MTV2's Subterranean basically disappearing). Additionally, Fuse will often spend 30 minutes in the middle of a day playing only videos by
Thursday
- can you imagine MTV, MTV2, MTVHits, or anything like that squandering 30 minutes in the middle of the day NOT playing the latest Rihanna or Jessica Simpson video? I love it.
Anyhow -- Rainer Maria! Awesome stuff - the song itself is wonderful, and the video, directed by David Ahuja and Claire Carre ("to lend her beautiful, surreal style to the proceedings.") A series of somewhat surreal situations and artistic moments make up the video (in that way, similar to the Red Hot Chili Peppers video for "Can't Stop"). There's a pair of incredibly cute girls who interact throughout the video in really bizarre ways that end up with them trying to hurt and kill each other - but in possibly the cutest ways possible. It's just that kind of video.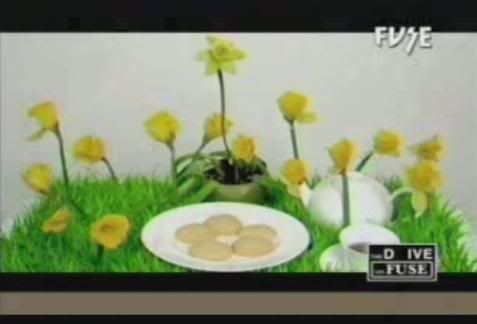 Video
: "
Catastrophe
" - Rainer Maria
[iPod Compatible]
{Director: David Ahuja & Claire Carre}