John Cena & The Chain Gang: "Bad, Bad Man"
Hoooly fucking shit.
I don't even care if I lose all credibility for posting a video by a WWE Wrestler. First off, the video is fucking hilarious. Secondly, the song is BANGIN'. I completely forgot how good this video is. Spoofing the A-Team will always go over well here in Casa De Ben, and it's videos like this that can prove that while videos are usually a serious affair (see:
Wolf Parade
and
Angels & Airwaves
), some of the best are those that are strictly videos for
fun
. And this video is fun, first and foremost. There's really nothing else to say about it. It's an A-Team spoof. The song is terrific (all things considered: he's a Wrestler, and his supporting cast is less than spectacular. N.W.A. they aren't).
I know that most of the time, the videos we post on here are usually pretty 'indie' or at least have some sort of connection to the indie world - but this one doesn't. At all. And it's terrific. Plus, I mean, Gary Coleman's in the video.
GARY COLEMAN

, PEOPLE!
If someone could fill me in on the director, that'd be great.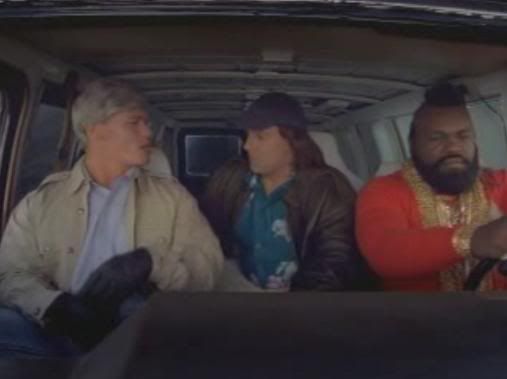 Video
: "
Bad, Bad Man
" - John Cena & The Chain Gang
[iPod Compatible]
{Director: ???}